I woke up this morning and thought, "Who is this beautiful man in my bed and how did I get so lucky?" This has been my ritual for 1,819 mornings, which would have been 1,825 but for six days of forced separation.
Five years ago today, Luis and I married at the historic Old Orange County Courthouse in Santa Ana, California, with my son Chris as our witness.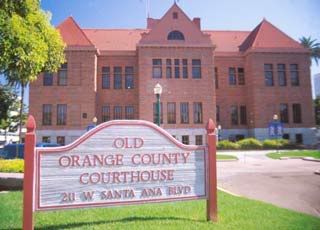 I wore an ivory lace dress that I bought at the thrift store for $20.00, gold earrings my mother bequeathed to me, and my grandmother's antique amethyst-and-diamond cameo brooch, which is so special that I have not worn it before or since. Per Chris's request, afterward we went to the IHOP for a late breakfast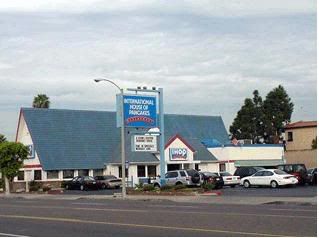 before Luis and I drove down to Laguna Beach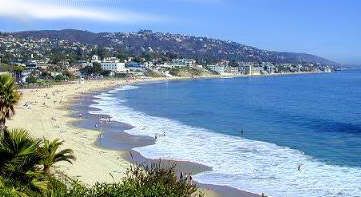 for an afternoon stroll along the water. That evening we "honeymooned" at an inland motel near the freeway, as Luis started a new job the next morning, and we dined on In-N-Out Burger to go.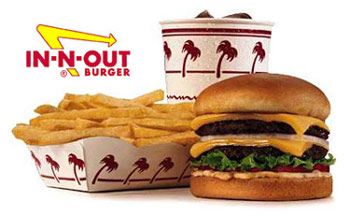 It was one of the best 2,085 or so days of my life since I found my true love.
Luis won't let me post his picture, but he reminds me of the young John Derek.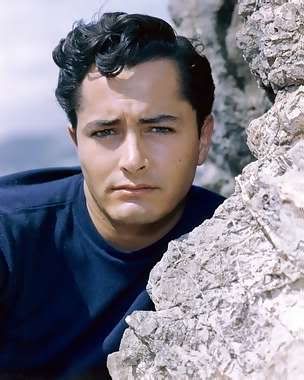 Luis has the kind of strikingly attractive looks that prompted a lonely co-worker to send a photo of my husband to his favorite actress, pretending that he was Luis. I expect Kim Basinger to show up on our doorstep any day now. I admit that my attention was caught by his broad shoulders and gorgeous eyes, but I fell in love with his inner beauty. Honest.
These have not been trouble-free years for us. My son, a spoiled teenager at the beginning of our marriage, was not thrilled to share his mother, the Coddler, with a man who likes to call himself the Enforcer. I was diagnosed with breast cancer, underwent a radical mastectomy (one of our forced separation days), became bald and quite ill during chemotherapy, and then immediately plunged into premature menopause. One month into chemotherapy, my sister died unexpectedly, which was devastating enough. Compounding our family tragedy, we had to relocate almost immediately to a larger home to make room for my handicapped brother and his service dog, whom Luis moved from Florida (thus the remaining five days of forced separation) to be with us. Living with my brother can be quite the challenge.
Heck, living with me can be a challenge. Since the cancer treatment, my photographic memory is gone and my health is easily impaired. In the past month I broke a toe, contracted first the stomach flu and then an upper respiratory virus, and finally developed a sinus infection and bronchitis. I am not merely menopausal – I am super menopausal. I am nearly two years into a five-year treatment that suppresses any stray hormones that might even think of acting up.
Yet, in spite of everything, Luis and I are still best friends and soulmates. The honeymoon continues. What is the secret to our happiness?
He calls me on his way home from work every evening. We always greet each other at the front door with a hug and kiss. We share mutual love and respect, humor, values, and a low maintenance lifestyle. We are devoted to and considerate of each other. We laugh and snuggle a lot. Our love and laughter have the power to heal whatever ails me.
Luis even teases me about my surgical disfigurement. I can share one of the jokes here. When I first showed him the railroad track scar where my breast used to be, I was terrified that he would be repulsed. He smiled reassuringly before turning deadly serious. "Oh, dear God," he said in a deliberately flat monotone before the impish humor spilled out of his eyes and spread across his face. Then he showed me that my fear was unfounded and I never worried about it again.
We still look at each other with the jolt of recognition that first startled us over five years ago, except with more tenderness in his eyes and more gratitude in my heart. Love isn't blind - it just sees what is important.