Here in sunny southern California, we have been in the throes of a dry El Niño until yesterday, when the first of four "
epic
" storms anticipated to last all week moved across our region. Thus far the sandbags are holding and the fire-damaged areas are free of mudslides.
We live in Costa Mesa, which is Spanish for "coastal table." It is a wonderful town, literally a flatland by the sea with a history of epic flooding. Our neighborhood was so waterlogged today that the
Orange County Register
dispatched a photographer who captured the daring boy below canoeing on an adjacent block.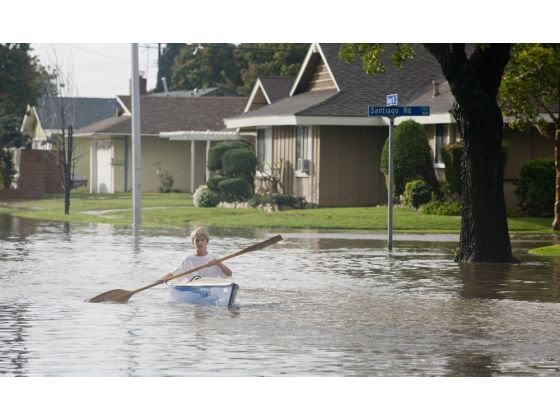 These pictures show the damage on our street, but our home is fine.