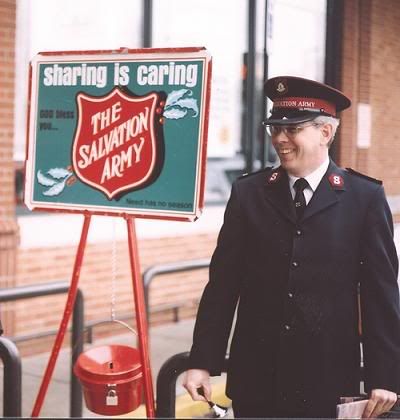 For the first time ever, the Salvation Army is featuring virtual Red Kettles online for their Christmas 2005 campaign. Their corporate partners include Target, which has banned the kettles from their storefronts, and Walmart, which still allows the wonderful bell ringers to collect donations the old-fashioned way.

From today until December 31, 2005, I am sponsoring my very own Red Kettle. Please click on this link to donate as much as you can afford, early and often.

The Salvation Army has helped millions of Americans this year. Now you can help, too.
Thank you very much!